The Last Muster Featured on WGN Website
Mar 2nd, 2011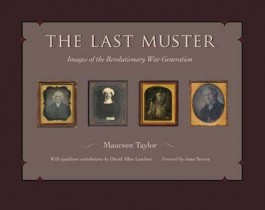 In honor of President's Day, WGNTV features a video highlighting our Revolutionary War book, The Last Muster.
A remarkable work of documentary history, The Last Muster is a collection of rare nineteenth-century photographic images—primarily daguerreotypes, ambrotypes, and carte des visite paper photographs—of the Revolutionary War generation.
Get your copy of this fascinating book here.