2013 Hubbell Prize Awarded
Feb 20th, 2013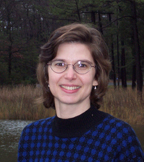 Carol Sheriff has won the John T. Hubbell Prize for the best article published in Civil War History during 2012. Her study, "Virginia's Embattled Textbooks: Lessons (Learned and Not) from the Centennial Era," Civil War History (March 2012), was selected by the journal's editorial advisory board. The prize earns the recipient a $1,000 award.
In her article, Sheriff thoughtfully reflects on the textbook controversy that erupted in her home state of Virginia in 2010, taking a broad historical view of the topic. She finds that a similar debate concerning textbook content erupted on the eve of the Civil War Centennial, with the intensity of the politics surrounding textbook production and selection only increasing as the Civil Rights Movement expanded throughout the South. Because of these disputes, the Commonwealth of Virginia chose to dispense with enlisting professional historians to write state textbooks.  Hence, the current flawed textbooks, claiming, among other things, Stonewall Jackson's mythic legions of "black Confederates," are an ironic outgrowth of Civil Rights agitation in the mid-20th century.
Carol Sheriff is the Class of 2013 Professor of History at the College of William and Mary. Her most recent book is A People at War: Civilians and Soldiers in America's Civil War (Oxford University Press, 2007), which she coauthored with Scott Reynolds Nelson.
Awarded annually by The Kent State University Press, the John T. Hubbell Prize recognizes the extraordinary contribution to the field of its namesake, who served as editor of Civil War History for thirty-five years.