Ohio History is going semiannual!
Jun 3rd, 2014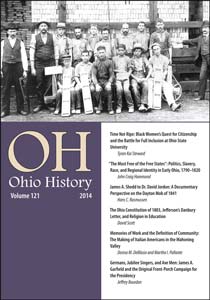 Beginning in 2016, Ohio History will be available twice a year, in spring and fall. Articles will be published in half the time, and the journal's rich offerings will be served up in a double portion.
For more than 100 years Ohio History, a peer-reviewed journal, has published scholarly essays, research notes, edited primary documents, and book reviews.
Editor L. Diane Barnes invites your submissions for Volume 123. Ohio History welcomes articles spanning the political, military, social, economic, ethnic, archaeological, architectural, and cultural history of Ohio and the Midwest.
Submit manuscripts electronically and address correspondence to dbarnes@ysu.edu.