Susan Wadsworth-Booth appointed as director of Kent State University Press
Aug 29th, 2017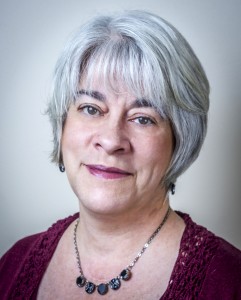 Kent State University is pleased to announce the appointment of Susan Wadsworth-Booth as the director of the Kent State University Press.
Wadsworth-Booth, formerly the director of the Duquesne University Press in Pittsburgh, Pennsylvania, will begin her duties on September 11.
Wadsworth-Booth joins Kent State with more than 25 years of experience in scholarly publishing. She began her career at Duquesne University Press as an assistant editor in 1988, eventually rising to the position of editor in chief before being named director in 1999. Under her guidance, the Press garnered numerous national and international awards, most recently from the French Ministry of Culture and the PEN America Foundation. Wadsworth-Booth's extensive academic experience also includes teaching at the University of Pittsburgh and an administrative role at Salem International University in West Virginia, where she managed public relations and campus publications.
Kenneth Burhanna, interim dean of Kent State University Libraries, who chaired the national search for the press directorship, says, "Ms. Wadsworth-Booth stood out from an impressive field of candidates, based on her long and successful track record in scholarly publishing, her strength as a change agent and her plans for faculty and student engagement.
"Susan's leadership will be instrumental in our efforts to align the Press with the strategic priorities of Kent State University, while building on its strong contributions to literary studies, poetry, American history, the American Civil War, true crime, sports and regional studies," says Burhanna. "She will also help us explore new partnerships and programs between the Press and the Libraries." The University Press recently became a reporting unit within University Libraries.
"I am thrilled to be joining the talented Press staff and the Kent State University community," says Wadsworth-Booth. "Everyone I have met here is enthusiastic about the Press' work and its contribution to the University's mission. Kent State genuinely recognizes the Press' value. Look at the national conversation we're now having about Confederate symbols, for example. We need studies like those from Kent State University Press' publications on the Civil War to help society think through these issues. University presses play a crucial role in facilitating an informed citizenry."
Commenting on Wadsworth-Booth's appointment, Todd Diacon, Kent State's provost and senior vice president for academic affairs, says, "It is with great pleasure that we welcome Susan to Kent State. Her successes and experience are obvious reasons she rose to the top in our search. What is equally important is the love of publishing she brings to the position. We are fortunate that an individual of her stature and temperament has agreed to lead our university press."
While at Duquesne, Wadsworth-Booth served on the University Copyright Committee and the Simon Silverman Phenomenology Center Advisory Board. She also sought to leverage the Press' resources in support of graduate student education, sponsoring graduate assistantships at the Press and developing a popular workshop, "Publish or Perish: Finding and Approaching Academic Publishers," that she taught each fall in conjunction with Duquesne's Center for Teaching Excellence. Through that program, both graduate students and junior faculty members were able to gain important knowledge about best practices for publishing their own work to further their careers.
"In cooperation with University Libraries, I hope to provide opportunities at Kent that are similar to the workshop I taught at Duquesne," Wadsworth-Booth says. "Students and faculty can directly benefit from the knowledge of Press and Library staff about matters of publishing, copyright, fair use and the like."
A graduate of DePauw University, Wadsworth-Booth also holds an MFA in writing from the University of Pittsburgh. She is a member of Phi Beta Kappa and Phi Kappa Phi honor societies and the Society for Scholarly Publishing.
The Kent State University Press, which celebrated its 50th anniversary in 2015, has published more than 1,300 titles. Today, the Press publishes two journals and more than 30 books each year. In the last year alone, it has received seven national awards. Books for the general reader are published under the Black Squirrel Books imprint, and the Press' scholarly publishing program maintains an international reputation for works on Hemingway, the Inklings (including Tolkien and C.S. Lewis), literature and medicine, Ohio history, Civil War history, costume design, true crime and poetry.