Author Anna Gibson Holloway is interviewed by the National Council on Public History
Aug 2nd, 2018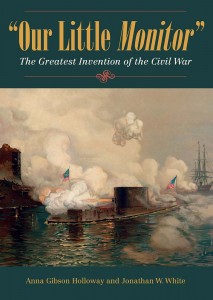 Anna Gibson Holloway, author of  "Our Little Monitor": The Greatest Invention of the Civil War, is the subject of this informative interview by NCPH (National Council on Public History).
"My experience with The Mariners' Museum then opened up a new opportunity for me. When the NPS revived its Maritime Heritage Program in 2014, I knew I wanted to be a part of it. Instead of being focused on one institution and one ship, the NPS position allowed me to engage with the national maritime heritage community in exciting new ways…"
Find out more about Anna Gibson Holloway.