Baseball Goes West author Lincoln A. Mitchell writes on Drysdale, Koufax, and collective bargaining on Salon.com
Oct 9th, 2018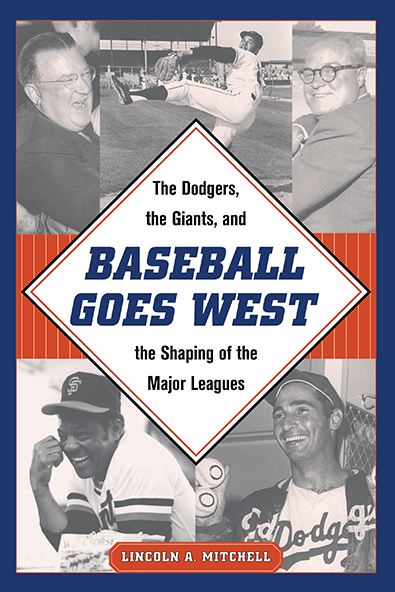 Lincoln A. Mitchell, author of the upcoming KSU Press title Baseball Goes West: The Dodgers, the Giants, and the Shaping of the Major Leagues, gives insight into the labor practices of Major League Baseball in this informative Salon article.
"In addition to being great pitchers and part of the celebrity scene in Southern California in the early 1960s, Koufax and Drysdale also played a very important role in the history of baseball's labor-management relations and participated in one of the earliest cases of collective action by ballplayers in the modern era. In the mid-1960s, there was no free agency, no arbitration and the reserve clause was in full force. This meant that once a player signed with a team, unless he was traded or released, the team had complete control over his contract. In this environment contract negotiations were relatively one-sided as the players had little leverage they could use to get more money from the owners."
Find out more about Baseball Goes West.