Audio: Baseball Goes West author Lincoln Mitchell on Good Seats Still Available Podcast
Jan 22nd, 2020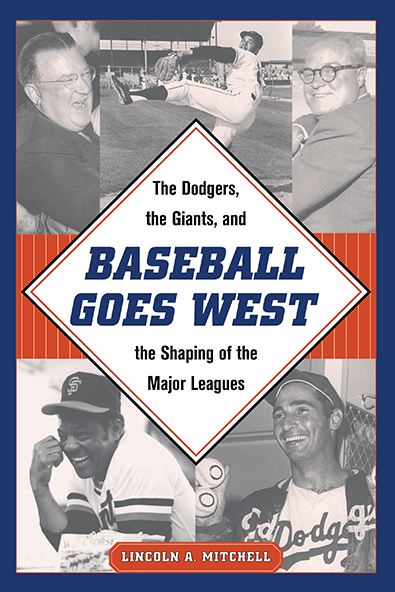 Lincoln Mitchell, the author of Baseball Goes West, chats with podcast host Tim Hanlon on Good Seats Still Available.
he dramatic departure and bold reinvention of the Dodgers (to Los Angeles) and the Giants (to San Francisco) is the stuff of not only professional baseball lore, but also broader American culture – brash and (especially among generations of New Yorkers) unforgivable acts of betrayal committed by greedy owners Walter O'Malley and Horace Stoneham.

But, as this week's guest Lincoln Mitchell (Baseball Goes West: The Dodgers, the Giants, and the Shaping of the Major Leagues) argues, the broader chronological story of America's biggest-ever pro sports franchise relocation was, and is, not a one-way narrative.