The Hemingway Society reprints "Love in the Time of Influenza: Hemingway and the 1918 Pandemic"
Apr 21st, 2020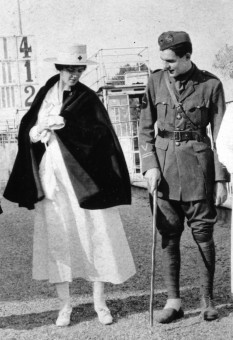 The Hemingway Society reprints "Love in the Time of Influenza: Hemingway and the 1918 Pandemic" by Susan F. Beegel.
"In 1918 a virulent strain of influenza emerged that would spread around the world, fueled by World War I with its patriotic rallies and parades, its streams of refugees, and its mass movements of troops, such as the 1.5 million American soldiers sent to Europe in the last six months of the war.  Before the 1918 flu burned itself out, it had killed between fifty and one hundred million people worldwide, about two-thirds of them in a twenty-four week period from mid-September to early December…"
For more about Hemingway's early life see: War + Ink: New Perspectives on Ernest Hemingway's Early Life and Writings by Steven Paul, Gail Sinclair and Steven Trout.