The Potato Masher Murder wins first place Walter Williams Award from Missouri Writers' Guild
Jul 2nd, 2021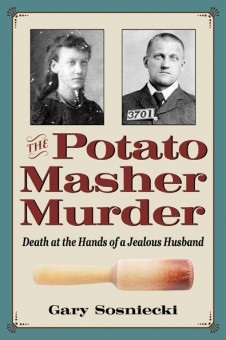 The Potato Masher Murder: Death at the Hands of a Jealous Husband. wins the first place Walter Williams Award in the Missouri Writers' Guild 2021 Presidents Writers Contest. Congratulations to author Gary Sosniecki and all involved.
"Gary Sosniecki delivers an intriguing true crime book that is close to his heart—the murder of his great-grandmother. Putting aside his personal connection, Sosniecki shows the ramifications of the murder in the context of the era. Family secrets, domestic abuse and toxic jealousy are issues that continue to haunt society."
—Oline Cogdill, nationally award-winning book critic and recipient of the 2013 Raven Award from the Mystery Writers of America.