Funky Winkerbean cartoonist Tom Batiuk launches new website
Oct 14th, 2022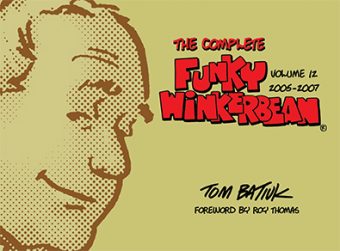 Our favorite cartoonist Tom Batiuk has launched a brand new website, TomBatiuk.com. Check it out!
"I'm also very excited to let you know that I recently launched a brand new website — TomBatiuk.com which will take the place of FunkyWinkerbean.com. This new website allows me to promote and discuss all my strips including Funky, Crankshaft, and even John Darling and Lisa's Legacy."—TomBatiuk.com
Find out about Tom's latest book: The Complete Funky Winkerbean: Volume 12, 2005–2007.