KSUP author Don W. King wins Bronze IPPY for Inkling, Historian, Soldier, and Brother
May 19th, 2023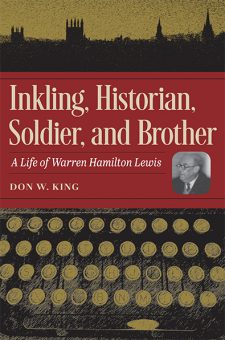 Congratulations to KSUP author Don W. King. His latest book, Inkling, Historian, Soldier, and Brother: A Life of Warren Hamilton Lewis has won a Bronze IPPY (Independent Publisher Book Award) in the World History category. 
"King gives us a richly detailed life of Warnie Lewis to make the case that he is interesting not only because of his famous brother, but in his own right. We see Warnie with C. S. Lewis growing up, living at the Kilns, and as Inklings, but we also clearly see the complexities of Warnie himself, proud soldier and self-taught historian who yet was psychologically dependent on his brother and tragically diminished by alcoholism."
—John Rosegrant, author of Tolkien, Enchantment and Loss: Steps on the Developmental Journey.