2016 Hubbell Prize awarded to Douglas Egerton
Jan 5th, 2016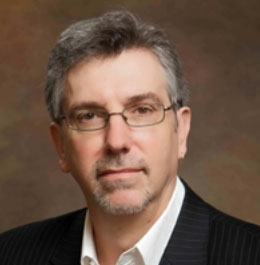 Douglas R. Egerton has won the John T. Hubbell Prize for the best article published in Civil War History during 2015. His study, "The Slaves' Election: Frémont, Freedom, and the Slave Conspiracies of 1856," Civil War History (March 2015), was selected by the journal's editorial advisory board. The prize earns the recipient a $1,000 award from The Kent State University Press.
Egerton's article examines white southerners' fears of slave uprisings running rampant in the wake of the Republican Party's first run for the presidency in 1856.  While it remains unclear how many of these uprisings were mere figments of imagination, Egerton is quick to point out that Democrats' frenzied and public denunciation of the Republican Party as a force for abolition ironically introduced slaves to the possibility that the end of slavery was near.  "Overheated Democratic rhetoric," Egerton maintains, "convinced defiant bondmen in parts of the South that 1856 was a moment of opportunity and that these pockets of rebelliousness in turn terrified whites into conjuring up imaginary conspiracies in across the South, which then dampened Republican votes in the lower North."  Republicans lost in 1856, but the climate of fear appeared to have a measurable effect on the election (and no doubt on the subsequent 1860 presidential election, too), much more than historians have recognized previously in their traditional focus on the main candidates.
Now in its 62nd year of publication, Civil War History is published quarterly by The Kent State University Press. Edited by Brian Craig Miller (Emporia State University) and Associate Editor Frank Towers (University of Calgary), it is the premier journal in the study of the American Civil War.
Douglas R. Egerton is professor of history at Le Moyne College and Merrill Visiting Professor at Cornell University. His books include Death or Liberty: African Americans and Revolutionary America, Year of Meteors: Stephen Douglas, Abraham Lincoln, and the Election That Brought on the Civil War, and The Wars of Reconstruction: The Brief, Violent History of America's Most Progressive Era.  His newest book, Liberators: The Three Black Civil War Regiments That Redeemed America, will be published in November, 2016.
Awarded annually by The Kent State University Press, the John T. Hubbell Prize recognizes the extraordinary contribution to the field of its namesake, who served as editor of Civil War History for thirty-five years.