Society of Civil War Historians Conference:
June 17-18, 2021
---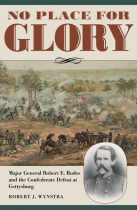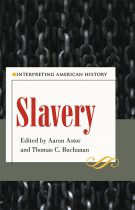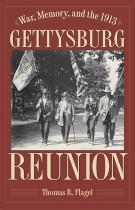 War, Memory, and the 1913 Gettysburg Reunion
"Flagel's important monograph provides a nuanced existential examination of what fifty years after the battle meant to the veterans: survival." — The Journal of Southern History
A Notable Bully: Colonel Billy Wilson, Masculinity, and the Pursuit of Violence in the Civil War Era
"This book is clever, well researched, and the subject—Billy Wilson—is unquestionably an interesting one." –Timothy J. Orr, coauthor of Never Call Me a Hero: A Legendary American Dive-Bomber Pilot Remembers the Battle of Midway 
---

The Kent State University Press is thrilled to welcome Dr. Jim Downs (Gettysburg College) and Dr. Crystal Feimster (Yale University) as the incoming Editor and Associate Editor of the "Civil War History" journal!
Civil War History journal is in its seventh decade
as the leading scholarly journal of the American Civil War era.
We wish to extend our sincere gratitude to the outgoing editorial team of Brian Craig Miller, Editor; Frank Towers, Associate Editor; and Ryan Keating, Book Review Editor.
Civil War History—Toward an Interdisciplinary Study of the Civil War Era
Editors
Jim Downs, Editor (Civil War Studies and History, Gettysburg College)
Crystal Feimster, Associate Editor (African American Studies, American Studies, and History, Yale University)
Sarah Gardner, Book Review Editor (History, Mercer University)
Editorial Board
Yoni Applebaum, Ideas Editor, The Atlantic
Peter Carmichael, Civil War Studies and History, Gettysburg College
Maria Carrillo, Archivist, Lincoln Memorial Shrine
Amanda Claybaugh, English, Harvard University
Catherine Clinton, History, University of Texas at San Antonio
Lisa Tendrich Frank, Author and Historian
Barbara Gannon, History, University of Central Florida
John Hennessy, Author and Historian
Sarah Lewis, History of Art and Architecture and African and African American Studies, Harvard University
Tamika Nunley, Cornell University
Susan O'Donovan, History, University of Memphis
Paul Quigley, Civil War Studies, Virginia Tech
Britt Rusert, Afro-American Studies, University of Massachusetts, Amherst
Gwendolyn DuBois Shaw, History of Art, Cinema Studies, Gender Studies and Women's Studies, and Latin American and Latinx Studies, University of Pennsylvania
Natasha Trethewey, Former Poet Laureate of the United States, English, Northwestern University
Emily West, History, University of Reading (United Kingdom)
Civil War Series
---
Selected Civil War series