Amber Lehning
| Filed under:
Literature & Literary Criticism
,
Recent Releases
,
Tolkien, Lewis, and Inkling Studies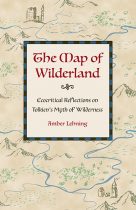 A study of myth suggests that the stories we human beings tell ourselves about who we are make us who we are. Amber Lehning extends such discussion into the ecocritical realm, arguing that the stories we tell ourselves about our relationship to the natural world are at least as powerful as science or government policy as drivers of our behavior toward our planet. The destructive modern myths underlying today's environmental crises create a kind of intellectual separation between humanity and its environment that can end up justifying the worst of environmental excesses—and perhaps, she argues, the only way to counter these negative humans-versus-nature stories is to shift some of the deep belief they command into new, positive, restorative stories.
---