Jeffrey Kahan and Jonathan R. Eller
| Filed under:
Literature & Literary Criticism
,
Recent Releases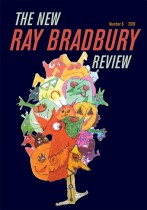 Bradbury, though a celebrated author, is often shortchanged. He is valorized within one genre (science fiction) and marginalized in others (detective fiction, film scripts, poetry, and, yes, horror fiction). His importance and influence have been distorted by critics who never foresaw our present paradigm, one in which horror writers like Lovecraft and Clark Ashton Smith are imprinted by Oxford, and Stephen King, once dismissed as a schlock meister par excellence, is awarded the National Medal of Arts.
---