Jason Emerson
| Filed under:
Explore Women's History
,
Literature & Literary Criticism
,
Poetry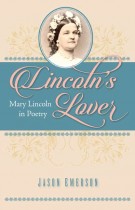 In his Poetics, Aristotle said a historian and a poet do not differ from each other—one simply writes in verse and the other in prose. In fact, history and poetry have a long connection; much of what we know about ancient history throughout the world came to us through the centuries and millennia as epic poetry purporting to tell the stories of great men and events. The two genres also create a fascinating juxtaposition when each views one through the lens of the other. To consider the life of a historical person through poetry is both to see that person for who they were and to consider who that person could have, or even should have, been in a more poetically perfect world.
---