William S. Dancey and Paul J. Pacheco
| Filed under:
Architecture & Urban Renewal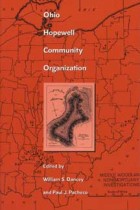 In the early 1960s, Olaf Prufer argued that the Ohio Hopewell societies who built the mounds that characterize the Middle Woodland Period (200 B.C. to A.D. 400) lived in a small, scattered hamlets. Prufer's thesis was evaluated at the symposium "Testing the Prufer Model of Ohio Hopewell Settlement Pattern" at the annual meeting of the Society for American Archaeology in Pittsburgh, April 10, 1992. Several of those essays and others, including two by Professor Prufer, are included in Ohio Hopewell Community Organization.
---